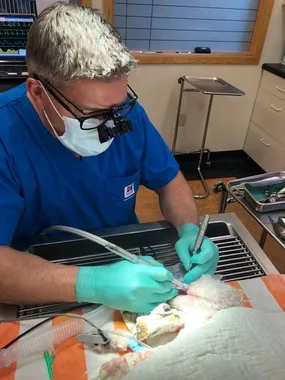 Red Hill Animal Health Center will require a deposit on all surgical procedures due at the time of scheduling, to reserve your pets surgery date. The deposit will be collected as follows;

Surgeries performed by RHAHC - $150.00 non-refundable deposit
Surgeries performed by outside veterinary surgical services - $500.00 non-refundable deposit
This surgical deposit will be charged to your pets account and applied to the balance of the surgery on the day of your pet's procedure.
If the client cancels or reschedules the surgical appointment before 72 hours, the deposit will be refunded or may be transferred to a new surgical date.
In the event the client cancels with less than 72 hours notice, the deposit may be forfeited or transferred to a rescheduled surgery date. The deposit may also be used as a credit on the pet's account for other services at a later date.
If a surgical procedure is cancelled same day or the client is a "no-show", the deposit will be automatically forfeited.*
*We understand that unexpected situations may arise that are out of your control. Please contact us right away at 970-704-0403to discuss the situation with a RHAHC staff member.
You can call, email or text us if you need to discuss rescheduling or a cancellation.
Phone: 970-704-0403
Text: 970-500-5545
Email: [email protected]

***Please check you pet in at the designated time.
***Do not feed your pet after 10 pm the night before surgery. Water is okay up until the time of check-in
***Pre-anesthetic bloodwork can be performed the morning of surgery
***You will be contacted after you pets surgery when they are in recovery, by the doctor or a technician, with an update
***A discharge time will be scheduled for later in the day to release your pet and review homecare instructions, medications and any
follow-up appointments